Transforming Learning Cultures
Ensuring Academic Success for Marginalized Students
About Equity Consultation Designs
Equity Consultation Designs and Services is a veteran, woman-owned consulting firm with highly sought-after researchers and career educators who collaborate with education leaders in creating equitable and inclusive educational environments for all students, specifically, Black, Indigenous and People of Color (BIPOC) students. Our expert team hold a deep passion for helping education leaders expand their professional knowledge to create learning cultures that support active, engaging, and relevant learning for all students, while closing the achievement gap using researched-based strategies.
Our goal is to help build and maintain strong and competent teams, equitable instructional practices, and systematic approaches for implementing practices that disrupt traditional methodologies and value systems, replacing those with meaningful, authentic, inclusive methods, mindsets, and practices. The team at Equity Consultation Designs and Services brings a mix of corporate, collegiate, and K-12 expertise that is unparalleled by big box companies who focus on quantity over quality. Our team has more than 75 years of experience in teacher and learning and contributing to the paradigm shift toward equity and education.
hey there
I am the

Culture Creator
Hey there. I am Juanita D. Ashby Bey, PhD, an Education Leadership Consultant who provides expert support for education leaders to foster cultures that are equitable, inclusive and fully supportive of Black Indigenous People of Color. The goal is to build and maintain strong and competent teams who are steeped in culturally relevant practices and who vibrate confidence to teach all the students.
Organizations such as Savannah State University, Texas State University, Maryland Department of Education, NC Department of Public Instruction and NASA are included on the short list of clients serviced by Equity Consultation Designs and Services.
PROFESSIONAL DEVELOPMENT
Context and Professional Mindset
Curriculum Modification
Instructional Content
Instructional Strategy
LESSON
OBSERVATIONS
Lesson Plan Analysis
Instructional Coaching
Debriefing Sessions
LEADERSHIP
COACHING
Leadership Shadow
Collaboration based on Yearly Goals
Team and/or One on One Coaching
STRATEGIC
PLANNING
Comprehensive and customized plans to focus on the learning environment and student achievement
Leadership Coaching
Debriefing Sessions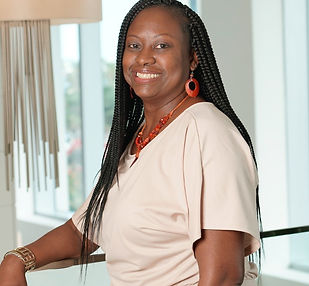 Kenyetta Garrett-Russell
Special Education Specialist
A distinguished special education specialist, educator, leader, mentor, and facilitator with over 18 years' experience in the public school system. As an educational consultant, Kenyetta responses to the great need of high-quality instructional support in school systems throughout the USA. During her 18 years' experience, Kenyetta has been a multi-recipient of several prestigious awards in honor of her outstanding service, dedication, and leadership in education. With a passion for children to be valued equally and given equal access to opportunities to become successful in school and in life.
Wyletta Gamble-Lomax
Professional Development Coordinator
A researcher and professor with more than 10 years of experience exploring and contributing the theory and practice of equity and inclusive education for minority learners. Dr. Gamble-Lomax interests include culturally responsive pedagogy, literacy, mentoring, and family and community engagement. Dr. Gamble-Lomax is committed to continued work with various stakeholders in education to provide equitable learning opportunities for our diverse student population.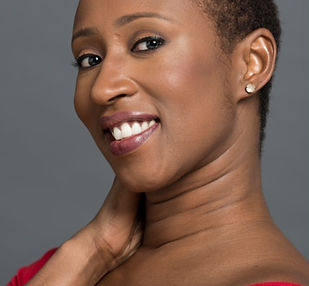 Tamara Irving
Creative Design Manager
A distinguished arts educator and performer with more than 20 years of professional experience and 12 years in the classroom. Known as the Amazon of Arts Teachers, Tamara's consulting firm has nurtured partnerships with companies such as Alvin Ailey American Dance Theater, Kennesaw State University, Brenau University, Disney's The Lion King, the GA Department of Education and more. Her success may be found in building arts programs, including bridging content and enhancing instructional strategies that are culturally relevant.
Tamara's background as a professional dance artist has allowed her to bring a wealth of knowledge to modifying curricula to support the cognitive processing of African American and other minority learners.
HappiOUR
podcast
The HappiOur Podcast with Dr. J. Denee' is a space for the self-aware, accomplished woman and leader, professionally or personally, to connect, learn, and grow fueled by her feminine juice. Listen in to hear strategies and processes from Dr. J. Denee' and other experts to begin working to live a full and satisfying life, while amplifying your leadership effectiveness.
Tune In
As a teacher in a pretty diverse school setting, I appreciate what the company has to offer. Equity experts knowledgeable in education, culture and cognition. The sessions helped me to continue diversifying my classroom materials so that I continue to have the ability to successfully teach students who come from cultures other than my own.
Lachann Merritt, Atlanta Public School System
Equity Consultation Designs and Services has great knowledge in the area of equity and inclusion. The team's plethora of experience in this area is remarkable. They possess an in-depth understanding of what is needed for our BIPOC students to achieve positive learning experiences is refreshing. The lead consultant is passionate about working with leaders to support them in creating a curriculum and instruction that is culturally relevant.
Kavata Garrett, Hillsborough Public School System
Subscribe for Updates, Discounts & Give-aways!
These are organizations that we have collaborated with, previously.